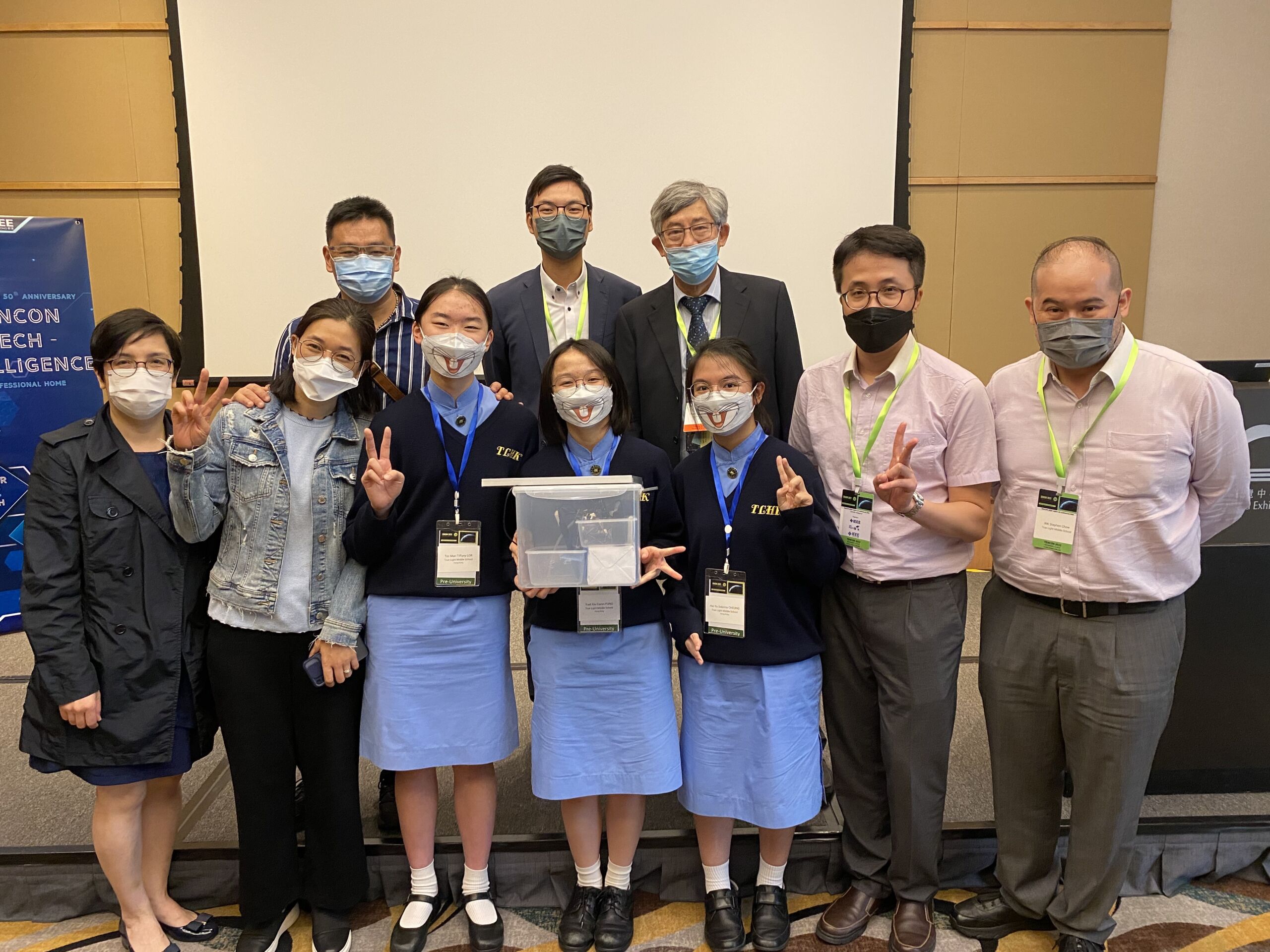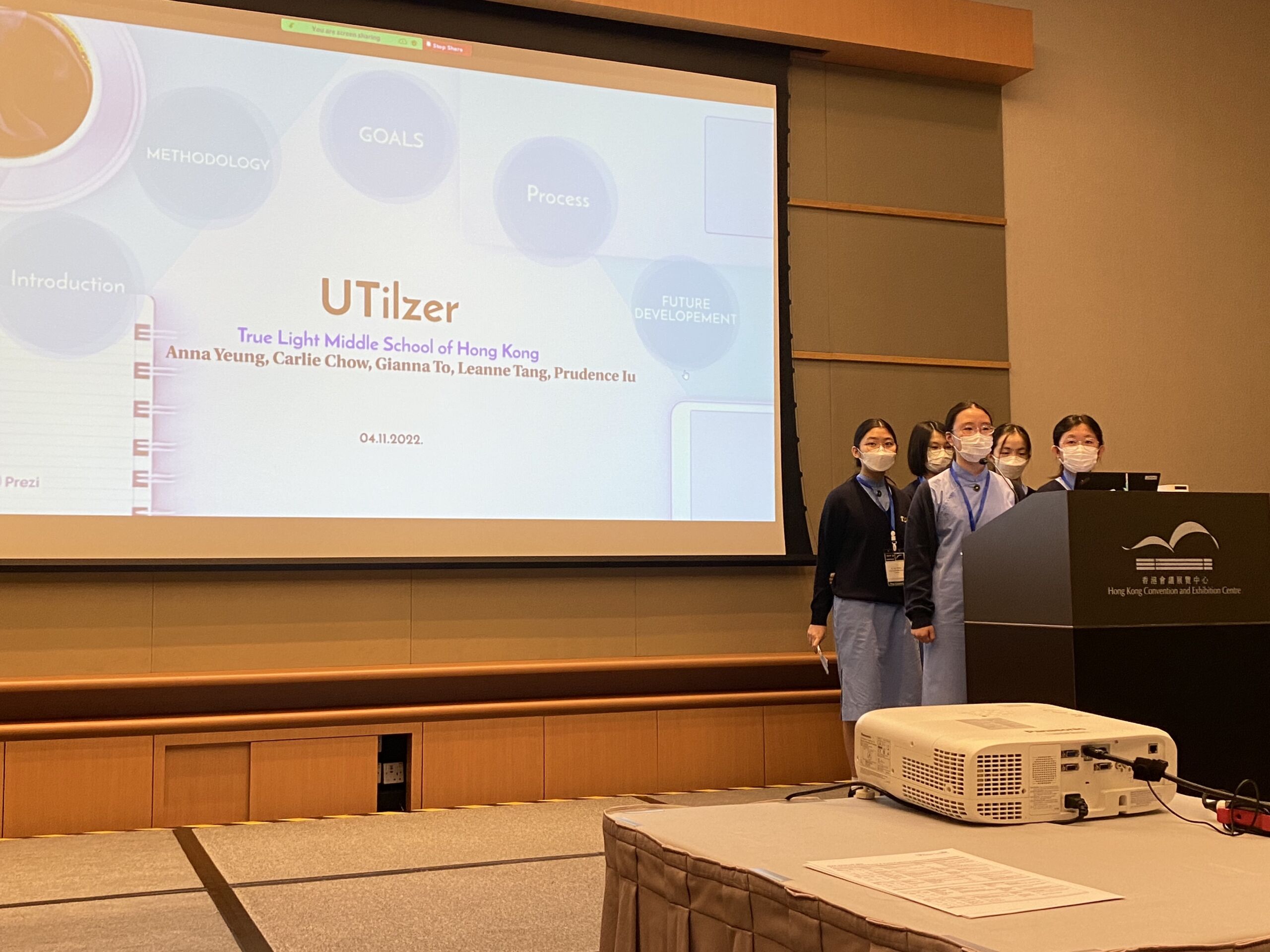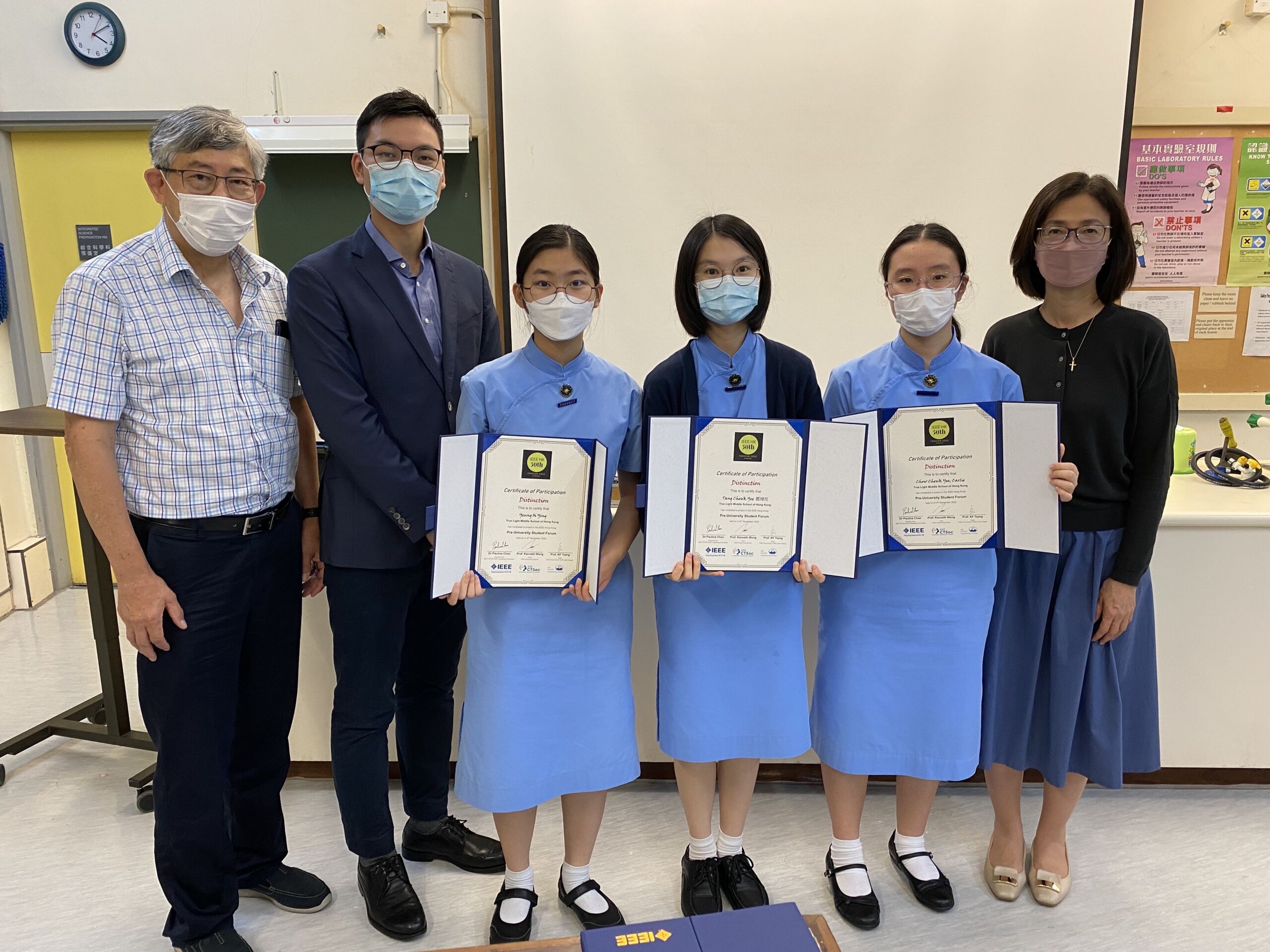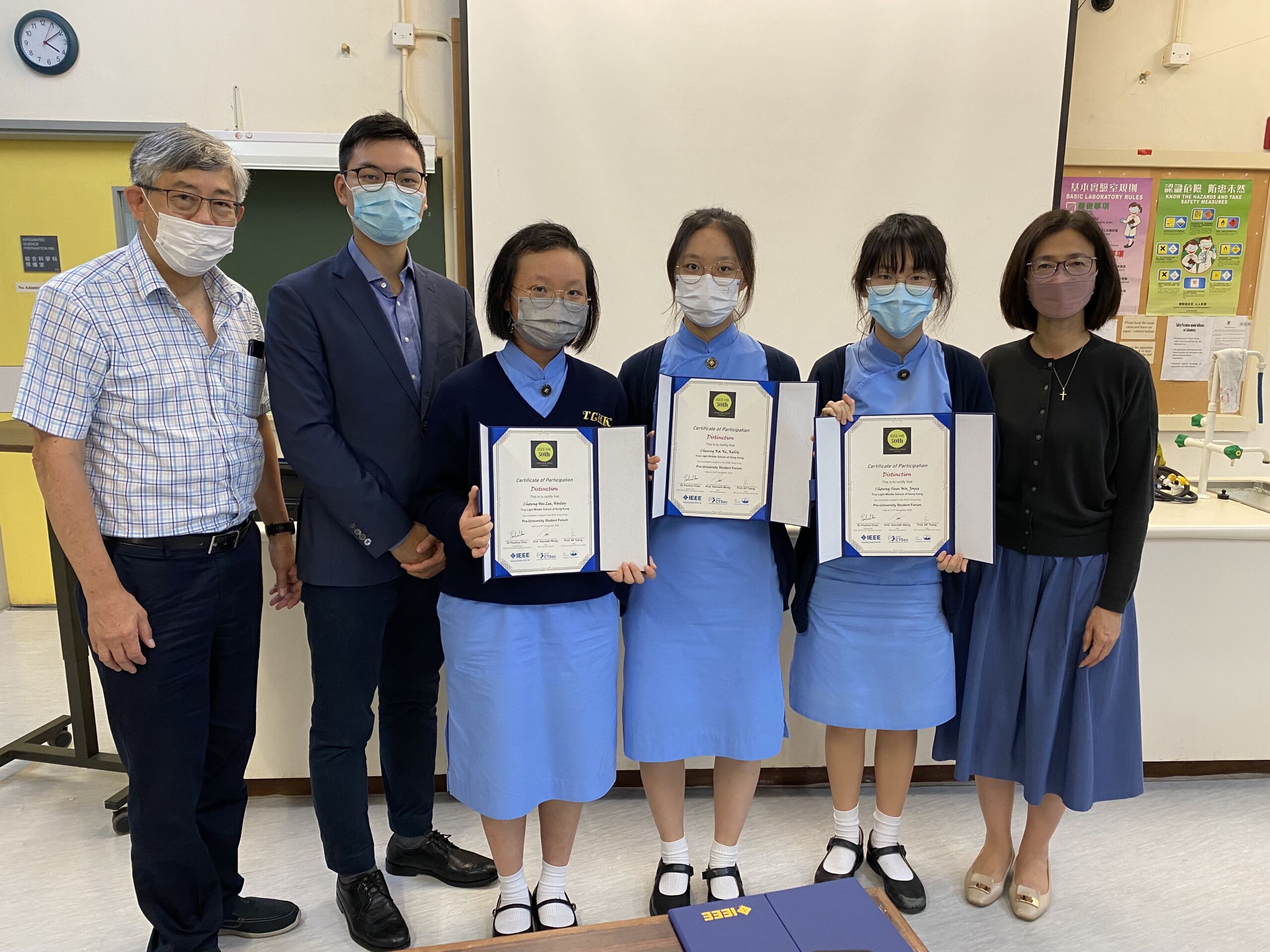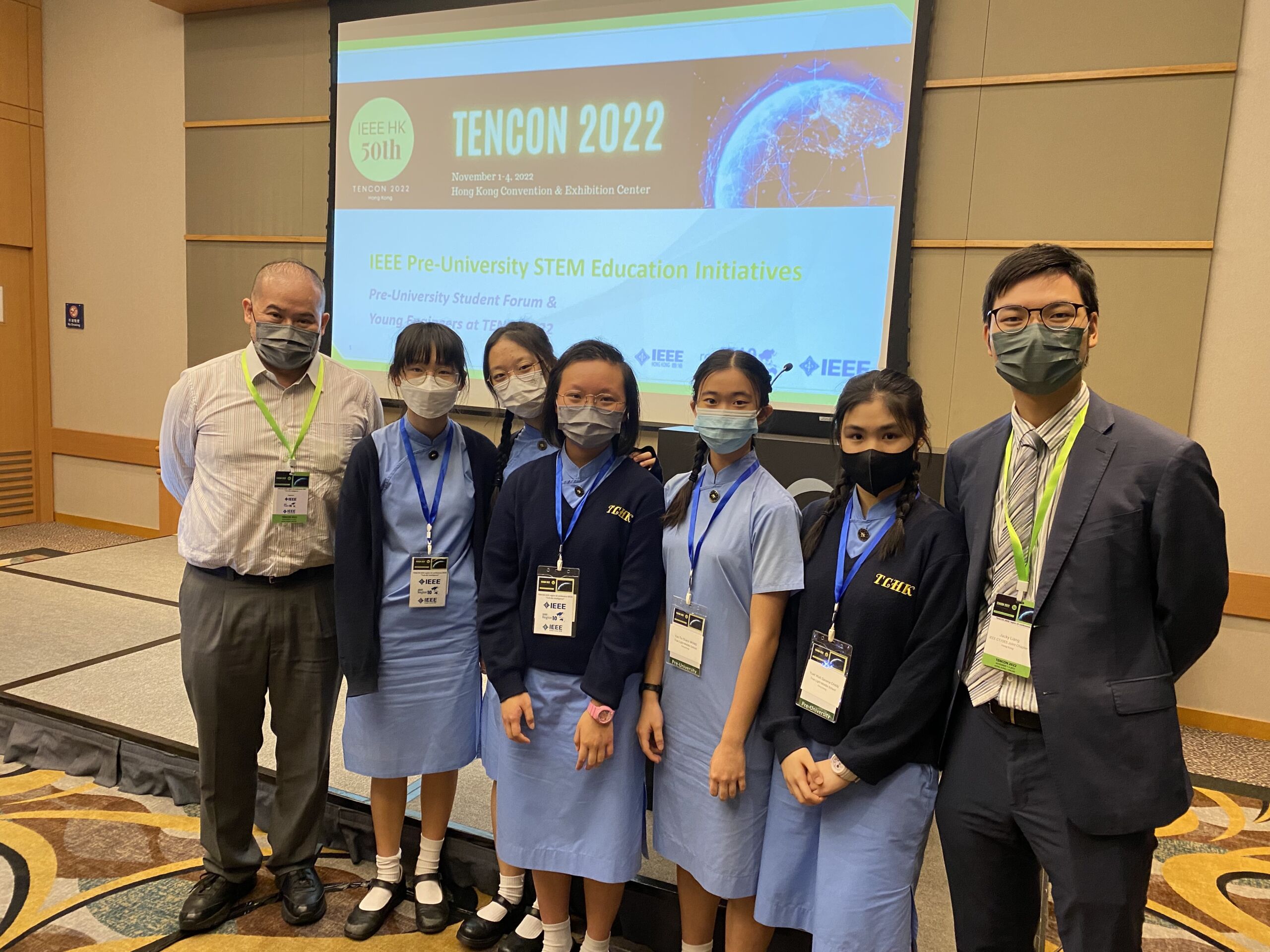 3 Secondary 4 and 5 students were divided into four teams and  attended the Institute of Electrical and Electronics Engineer Region Ten Conference 2022 (TENCON22, IEEE) Pre-University Student Forum held on November 3 and 4, 2022, at the Hong Kong Convention and Exhibition Centre.
Each team prepared an A0 poster and made a 15-minute presentation highlighting their investigation ideas and action plans in response to the United Nations General Assembly's 17 Sustainable Development Goals.
Two teams received Distinction Awards, one team received a Credit Award, and one team received a Merit Award. Congratulations.
Distinction
The operation of infrared sterilisation and its application in daily life
4D Chow Cheuk Yee Carlie
4C Iu Yuet Sang Prudence
4C Tang Cheuk Yee
4C To Yuen Yin
4D Yeung Oi Ying
Energy hydroponics
5C Cheung Hei Lee Hailey
5C Cheung Ka Ki Kelly
5C Cheung Sum Wo
Merit

IoT water quality probe in analysing river water
4D Cheung Hei Yu Sabrina
4D Fung Yuet Kiu Caron
4C Lor Tsz Man Tiffany
Credit
Space Management Robot with Space-utility Maximisation and Object Retrieval Functions
5D Chan Yuet Wah
5D Wong Yan To